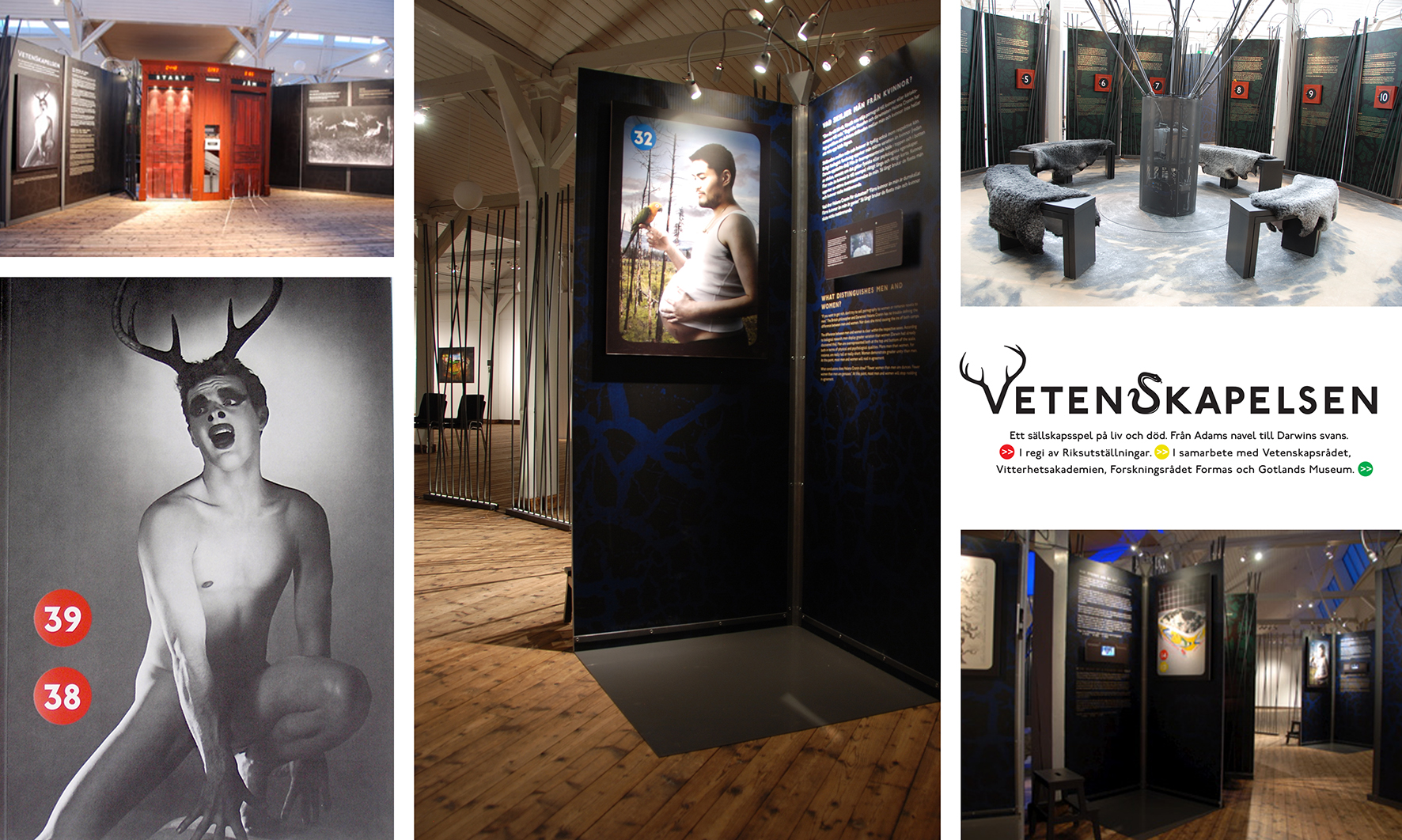 Projekt: Utställningsdesign
Kund: Riksutställningar
Projektgrupp: Annmari Kastrup, curator/projectmanager, Anders Rabenius, architect/design, Lars Forsberg, text. I samarbete med: Vetenskapsrådet, Vetenskapsakademin, Forskningsrådet Formas och Gotlands Museum.
Vetenskapelsen.
Ett sällskapsspel på liv och död. Från Adams navel till Darwins svans.
A parlour game of life and death. From Adam's navel to Darwins tail.