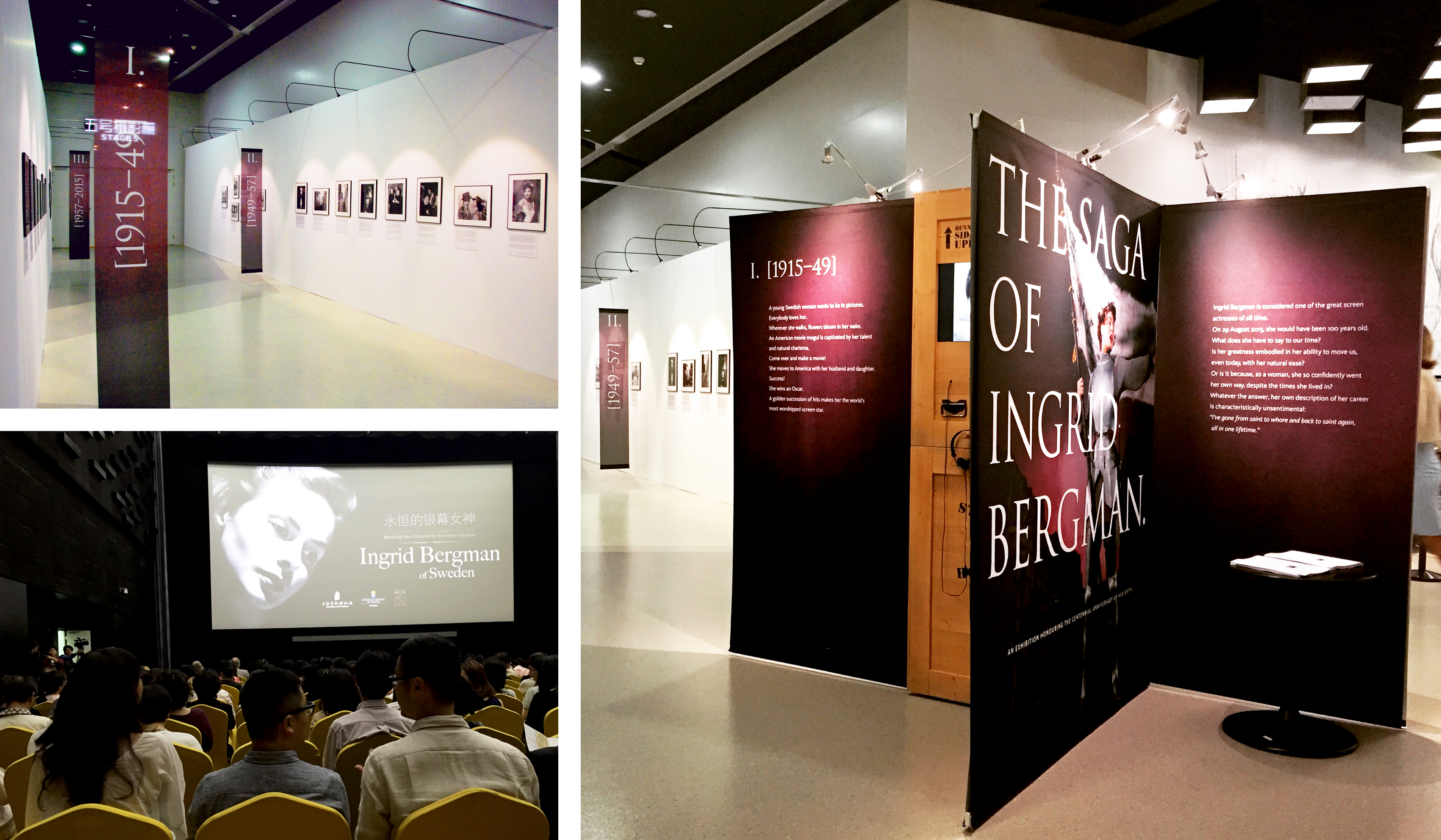 Projekt: Utsällningsdesign, grafisk form
Kund: Strandverket, Si
I samarbete: Annmari Kastrup, projektansvarig/curator, Anders Rabenius, architect/design, Lars Forsberg, text
2015 skulle Ingrid Bergman ha fyllt hundra år. Utställningen presenterar en bild av lika dyrkad som kontroversiell kvinna. Hon ansågs vara en förebild och ett hot mot sin egen tid. Vad representerar hon idag? Tre korta filmer återspeglar hennes tre faser i livet, och innehåller delar från både spelfilmer och dokumentärer. 30 fotografier (tagen av några av dåtidens främsta fotografer såsom Robert Capa, Gordon Parks och Lennart Nilsson). Utställningen kommer att turnera både i Sverige och internationellt; Shanghai, Washington, San Fransisco bland andra.
In 2015, Ingrid Bergman would have turned a hundred years old. The exhibition presents a portrait of an equally loved as controversial woman. She was seen as a role model and a danger to her own time. What does she represent today? Three short films reflect the three phases of her life, including clips from feature films and documentaries. About 30 premiere photographs (taken by a few of Hollywood's most prominent studio photographers as well as world photographers such as Robert Capa, Gordon Parks and Lennart Nilsson among others). The exhibition will go tour both in Sweden and international; Shanghai, Washington, San Fransisco, among others.